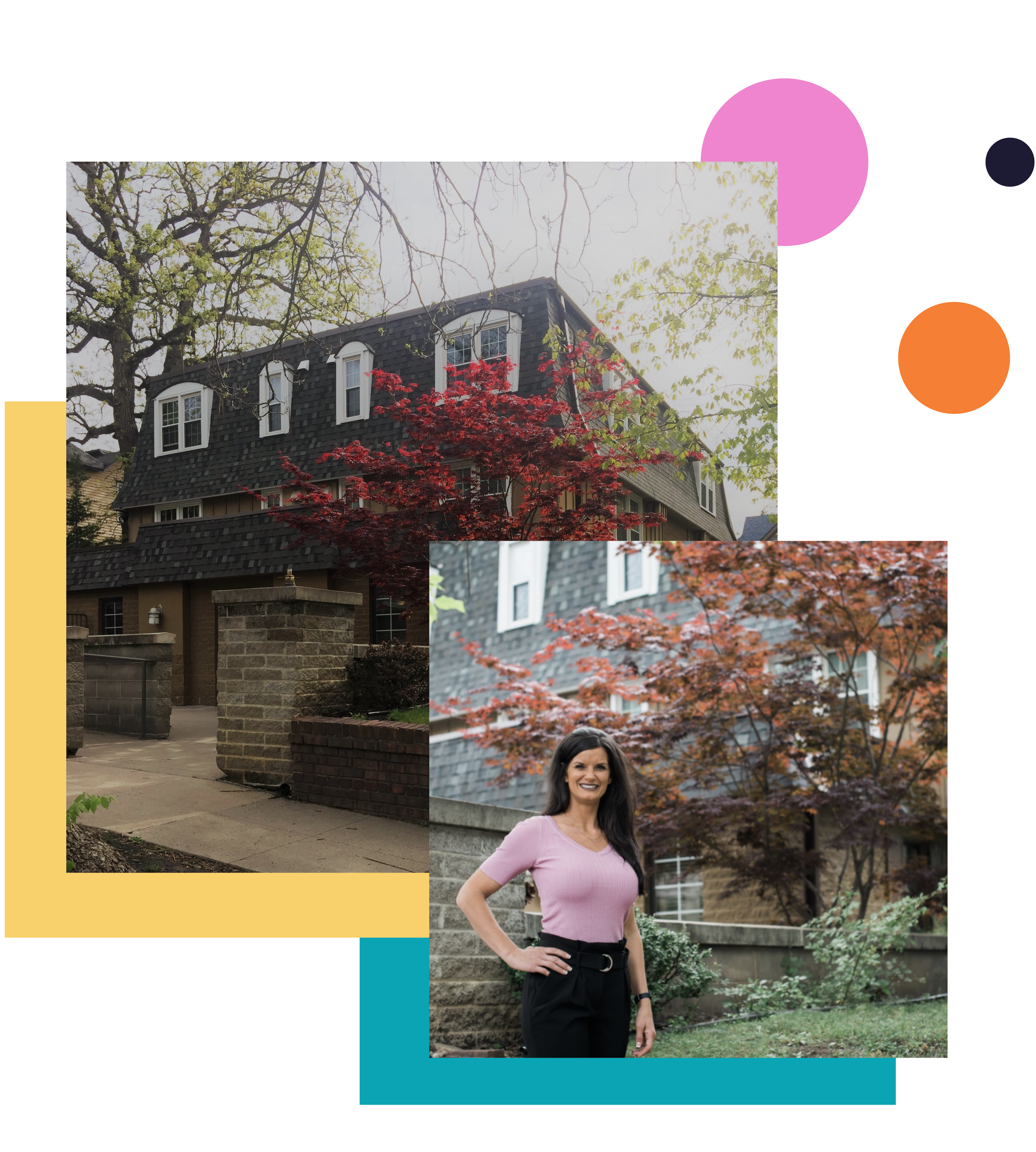 A Residence of Hope and Healing
Founded in 1980, Beacon of Life serves adult women in Central Iowa who are experiencing homelessness due to domestic violence, incarceration, or substance use by providing a trauma-informed residential facility and evidence-based programming and support.
Throughout a 6–24 month stay at the Beacon (and for 12 months beyond their successful stay), clients work with our Case Manager to heal and build self-sufficiency. In-house programming includes mental health counseling, addiction counseling, and healthy relationships classes. The Case Manager connects clients with community partners, such as the Evelyn Kay Davis Center for financial literacy and Project Iowa for career development. Our remodeled, ADA accessible building in Sherman Hill houses 34 women and staff offices.
Our Mission
Our mission at The Beacon is to create an environment that empowers women in crisis to achieve positive long-term change.
Jill Niswander
Board President
VP of Human Resources, Emory Industrial Services
Emily Berrier
Board Vice President
Assistant Vice President, Nationwide Insurance
Shannon Sobek
Board Secretary
Attorney; Wasker, Dorr, Wimmer & Marcouiller, P.C
Katie Caggiano
Board Treasurer
Budget Analyst 3, Iowa Dep't of Public Health
Travis Simpson
Board Past President
Regional President, Northwest Bank
Member since October 2015
Kennesha Woods
Parole Officer, Dept of Corrections
Sara Wille
Human Resources Director, Federal Home Loan Bank
Kim Babberl
Product Consulting Director, Mede Analytics
Whitney Judkins
Partner/Attorney, Timmer & Judkins, PLLC
Katherine Harrington
Exec. Director, Iowa Community Action Association